Our client service philosophy is based on building long term partnerships with our clients and is founded on cost effective professional advice provided in a timely manner.
So, what makes Hunter Employee Relations different?
Professional client focussed service tailored to your business needs.
Practical, cost effective, risk managed solutions giving you peace of mind.
Expertise and experience that comes with over 30 years of employee relations and employment law experience across multiple industries.
'Can do'- managing risk in a proactive manner
As a trusted advisor, business clients seek Michael's guidance on managing current employee issues or planning future strategies. With a practical innovative approach, many issues can be dealt with in a more proactive manner often resulting in:
Less cost.
A quicker result.
Less stress and interruption to you and your business.
How We Work with You
You can engage Hunter Employee Relations in the following ways:
Hourly consultation charge at the standard rate.
A negotiated monthly retainer with no locked in contracts.
Talk to Michael about alternative including project arrangements.
New clients are encouraged to contact Hunter Employee Relations to talk through their issues or concerns. There is no charge for this.
After the initial consultation, I normally meet with clients to explore their situation in more detail and look at options. This will result in the development of an appropriate strategy and action plan.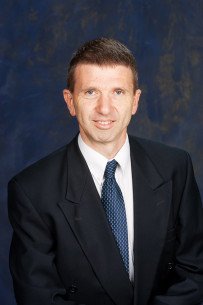 Michael Schmidt
The Director and Principal Consultant of Hunter Employee Relations
Michael has over 30 years' extensive experience gained through senior Employee Relations and Human Resources Management roles in operational business environments. He has also consulted to clients while working for national industry associations and industrial relations consultancies. Michael established Hunter Employee Relations in 2008.
Michael has assisted employers across industrial, manufacturing, not for profit, service, and professional sectors. This has included small family owned businesses through to large multi-site employers across Newcastle, the Hunter Valley and NSW.
Immediately prior to establishing his own consultancy Michael worked with Tomago Aluminium for a period of 8 years initially focussing on managing a very turbulent industrial relations climate at the site. Key achievements at Tomago included:
Achieving zero industrial action lost time through a concentrated strategic change management approach.
Guiding senior management through several difficult enterprise agreement negotiations and complex business improvement programs.
Key roles in a Human Resources SAP project.
Undertaking an investigation into Potlines to Cast house metal flow work practice restrictions.
Implementing a range of staff engagement initiatives.
More recently Michael undertook a longer-term consulting assignment with Challenge Community Services, a large NSW based not for profit disability and foster care provider.
Michael's formal qualifications include:
Bachelor of Commerce – Industrial Relations Major (University of Melbourne)
Graduate Diploma in Labour Relations Law (University of Melbourne)
Studies in Master of Law & Legal Practice (University of Technology Sydney)
Master of Human Resources Management (Graduate School – University of Newcastle)